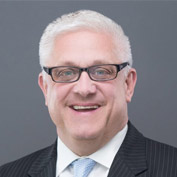 Michael R. Maloney, Esq., President
Michael R. Maloney, Esq. is a natural leader who sharpened his business acumen in the financial services and hospitality industries before turning to his true passion of real estate.

His natural talent for customer relations and his skillful training of closing staff has ensured thousands of seamless transactions while his steadfast commitment to real estate agents and lenders has created top notch customer service levels.

Maloney brings substantial sales, financial, and real estate experience to Market Street.

He is a member of the Bar in Massachusetts and earned his J.D. from Roger Williams University School of Law, Portsmouth, Rhode Island. He originally is from Maryland but has called New England his home for most all of his professional life.