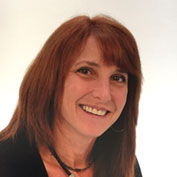 BRENDA J. YURICK, President
412-250-0159 I
Brenda.Yurick@trgc.com
Brenda Yurick joined Title Resource Group in April of 2010. Prior to that, she was a principal in Yurick Law Offices as well as Executive Vice-President and General Counsel for Development Opportunity Corporation ("DOC"), a real estate development company with a hospitality management operating arm.
Brenda's prior legal practice specialized in transactional law providing a broad range of counsel and services in banking, real estate, and general corporate matters. These services included commercial lending, loan restructuring, real estate acquisitions, development and financing, commercial leasing, construction contracts and disputes, title insurance, corporate structuring, employment contracts, and corporate acquisitions.
Brenda's experience as both an owner and developer, as well as outside legal counsel to financial institutions, developers and large and medium corporations enables her to provide a unique insight that can be invaluable to counseling businesses in the real estate industry.
Brenda graduated from Clark University in 1988 where she received her Bachelor of Arts degree. She received her Juris Doctor cum laude from Suffolk University Law School.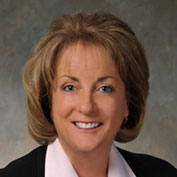 JOANNE GOGUEN, Vice President, Sales & Operations
603-621-1664 I
jgoguen@mssg.com
Joanne has more than 20 years of experience in the banking and title industry. Joanne leads Market Street's business development efforts throughout the region and manages the sales staff in Maine and New Hampshire. She has held a number of sales positions since joining Market Street in 2002. Prior to joining Market Street, Joanne served as the Director of Community Relations for one of the nation's largest financial institutions with responsibility of supporting more than 100 branch locations in Maine and New Hampshire.